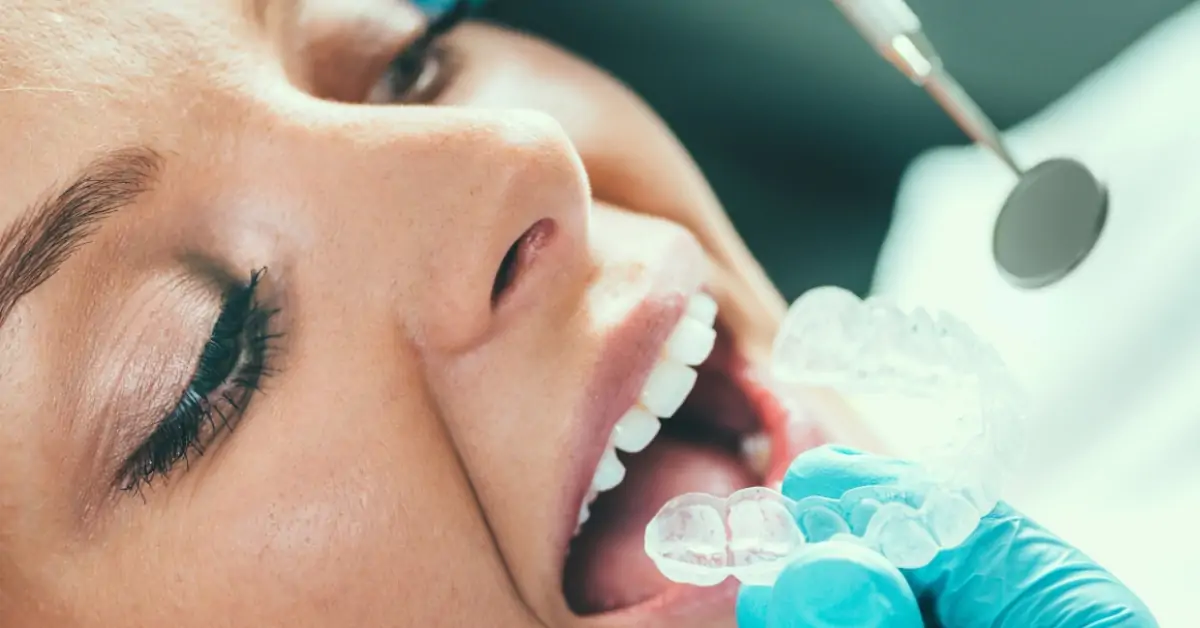 Do you hesitate to smile?
Sometimes drinking too much coffee, tea, or smoking can change the color of your teeth to yellow.
Teeth whitening is an effective procedure to lighten your teeth' shade without removing any layer of your teeth.
Tartar is like a porous coating accumulating on teeth because of the plague and minerals in our Slavia.
How is teeth whitening performed?
There are two types of procedures followed in teeth whitening.
Manual Professional Bleaching
Laser Whitening
In the first process, the doctor covers your gums using a rubber shield or a gel. The whitening powder is applied to your teeth. Hydrogen peroxide or carbamide peroxide is typically the 'active ingredient' in the product. On the decomposition of the active ingredient, oxygen gets into the enamel on the teeth, and the tooth's color is made brighter.
Apart from this, there are many products which can be applied for 8 hours and can lighten your teeth shade.
In laser whitening, at first, the gums are protected using a rubber dam. The bleaching powder, like hydrogen peroxide, is applied to the teeth and is activated when exposed to laser or light. The color change is achieved quickly through laser treatment. In one sitting, laser treatment can lighten upto five shades.
How much does this treatment keep my teeth white?
This treatment will keep your teeth white as long as you avoid overuse of tea, coffee, and smoking.